Golden is a fictitious wellness magazine designed for black women to help guide them on their journeys to cultivate richer understandings of themselves and their community.
Black Girl In Om Wellness Tribe: Courtney Cobbs, Brandie Gilliam, Chelsea Jackson, Wendy Lopez, & Bri Luna | Brandie Gilliam Author of "Full Moon Meditation". The Hood Witch (Photography by Laurence Leenaert  featuring model Anya) | Ambreia Meadows-Fernandez Author of "Womanism: A Spiritual Resistance for Black Women". Ravishly | Olga Khazan & Kristin Neff Author and interviewee for "Why Self-Compassion Works Better than Self-Esteem". The Atlantic (Photography by Duen Ivory featuring models  Lauren Ash and Chelsea Jackson)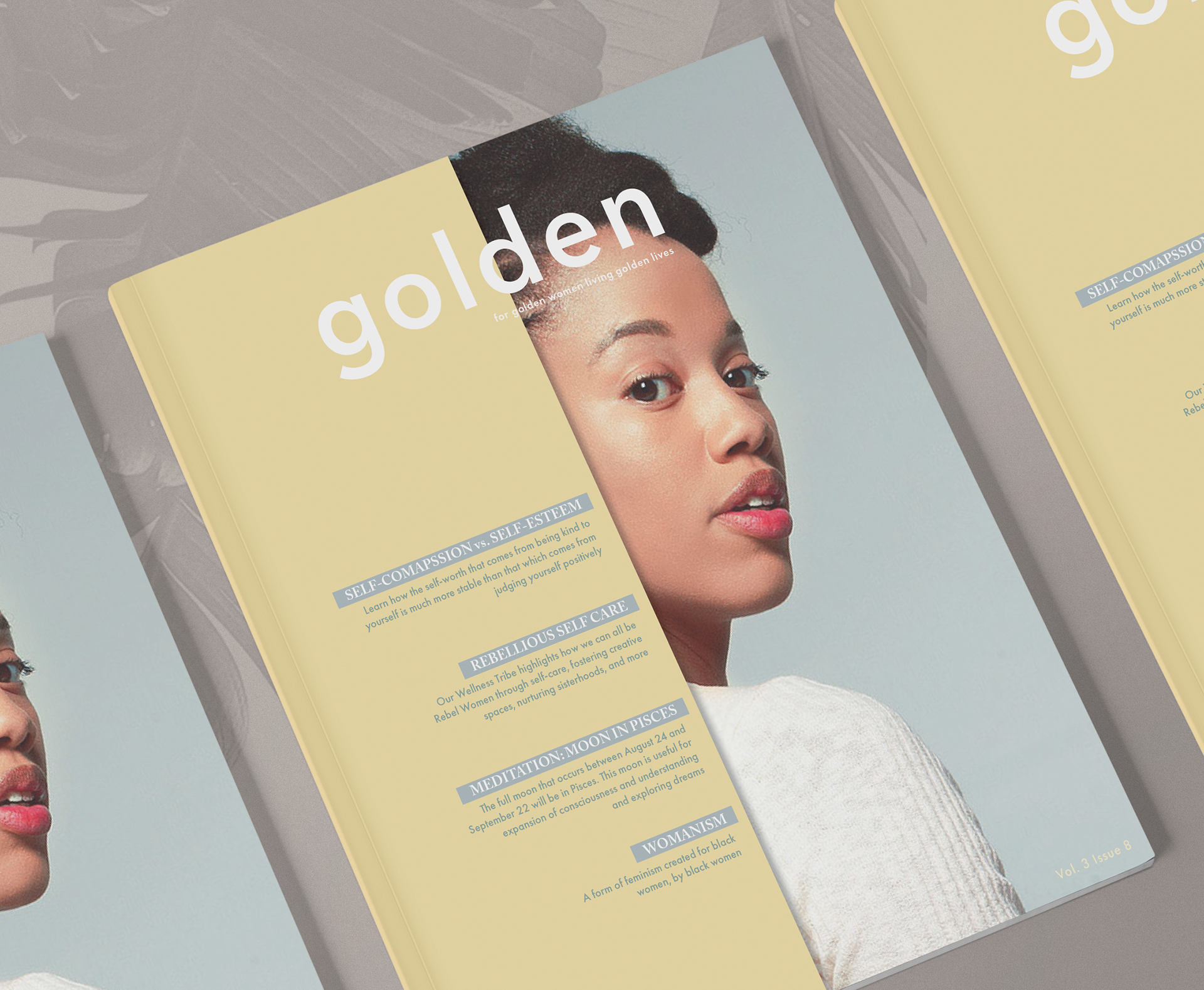 My goal was to create a design that felt peaceful and harmonious to the reader by using soft, muted colors and serene imagery that captured the beauty of black women in quiet, introspective moments.